After the death  of a dearly beloved  your sadness seems endless and I'm not implying that there is going be an end to the sadness but strangely enough, you do get used to living with grief. Mourning, in time, becomes a second nature,  it certainly takes over your life and redirects your path into a different destiny.
While I watched my old word  fall apart I couldn't help thinking why did this happen to me?
But why should it not?  I'm well aware that in time something similar will happen to all of us, for  death, although beyond our comprehension, may be our only certainty, so why  is it that hard to accept?  How come?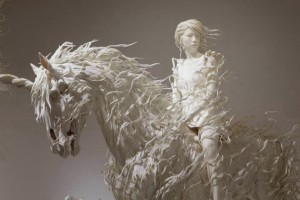 In my head I have re-lived   his last days over and over again. Was there anything he or I could have done  to prevent his death from happening?
In other words; was there someone to blame?  Why do we have this need to make somebody responsible  when something bad occurres but just call it luck when what happens is good.
But no matter what, he will not return, this acceptance of him not coming back took me a long time. The knowledge that there was nothing  that I could do made me feel small and insignificant.
It forced me to remember how fragile  life is.
I must have entered a state of shock, following  my husband's sudden death, for I experienced  no feelings, there were no tears, and I was completely unable to react to this enormous sense of pain and abandonment  that had taken me by surprise.
True, I've never been great at expressing my feelings, but this was so final and abrupt that my whole being was  paralysed by it. It wasn't until weeks later that I finally broke down and started crying.
Once the denial was no longer an option and the bargaining had failed completely.